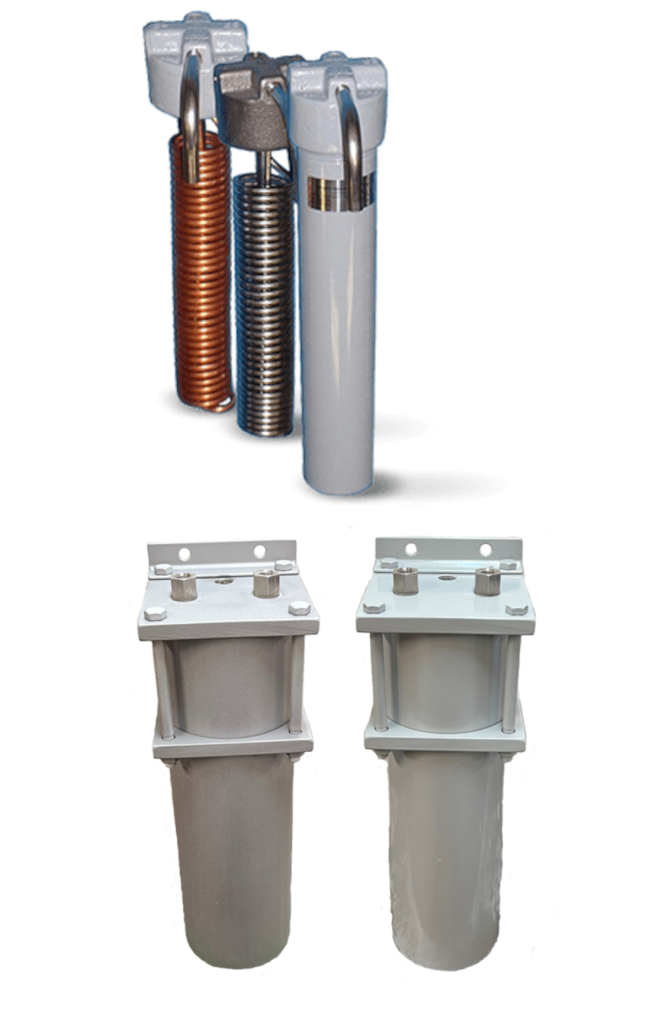 MINI HEAT EXCHANGERS FOR BOILER ROOM SAMPLING
Competitive Prices and Same Day Shipping
FAST LEAD TIMES – Madden keeps our most popular models in stock.
INCREASED SAFETY & ACCURACY – Sample coolers ensure operator safety when grabbing water or steam samples as well as increase instrumentation service life and accuracy of measuring the sample qualities by reducing flashing and heat in general.
WIDE SELECTION – Madden offers 316 Stainless Steel and Copper tubing in 1/4″ and 3/8″ OD sizes, CS and 304SS shells, and 20 ft and 40 ft coil assemblies. Covering all typical boiler room sampling applications among a variety of other applications.
All units can be disassembled with standard tools for cleaning, or replacement of damaged coils.
Madden Liquid Sample Coolers are miniature heat exchangers designed to reduce high-temperature liquid samples to safe, usable temperatures for analysis. They also function as effective coolers for pump seal flush liquid. The counter flow design efficiently cools the tube side liquid.
Sample coolers are available in copper and Type 316 stainless steel tube material. All Madden industrial coolers disassemble with standard tools for cleaning, or replacement of damaged coils. Carbon steel shell parts are painted with grey acrylic enamel. Shell side pressure rating is 150 psi. Madden Type 2 models may be constructed using a variety of materials to meet a customer's specific requirements. Contact the factory for a quotation for applications with special material specifications.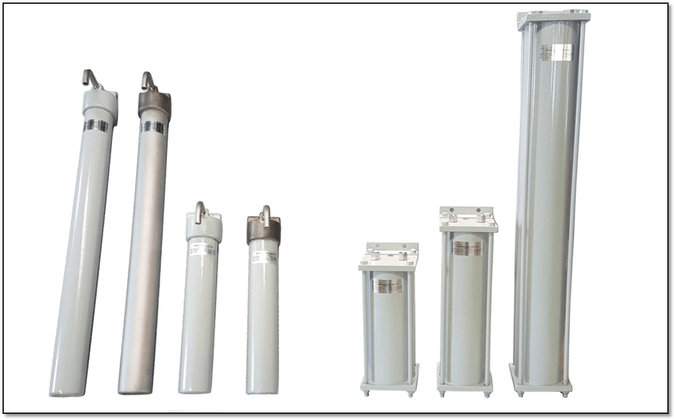 Type 1
Type 1 sample cooler models have all the piping connections for the sample and the cooling water on the threaded cap on the top of the sample cooler. All coils are 1/4″ OD tubing, and all piping connections are 1/4″ NPT. Cooling water enters on the left and exits opposite on the right. Sample inlet connection is vertical on the top, and the cooled sample exits from the spout.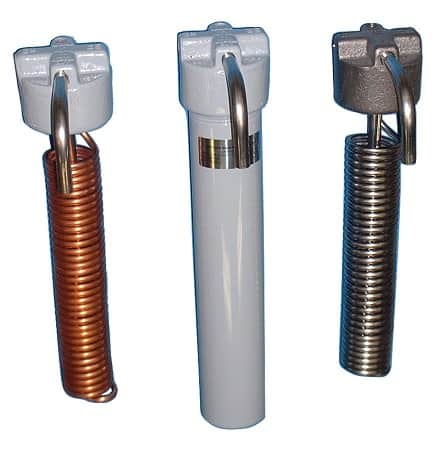 Type 2
Type 2 sample coolers offer both 1/4″ and 3/8″ OD tubing coils. Sample connections are 1/4 NPTF and are made on the top plate. Cooling water connections are 3/8″ NPTF located on both top and bottom plates.
Typically, liquid grab samples can be cooled with 1.3 square foot coil surface area models for continuous cooling of samples for instrument probes, or for steam samples, 2.6 sf or larger coil surface area is recommended.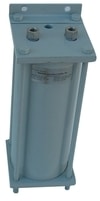 Want a complete sample cooler station, or a full panel with multiple stations?
Check out this webpage for turnkey solutions: Free Standing, Complete Sample Cooler Panels