MADDEN ENGINEERED PRODUCTS
The history of Madden Engineered Products, LLC. dates back to The P.E. Madden Co. of Chicago, IL, which was in the industrial water treatment chemical business. Madden started making boiler continuous blowdown flow control and heat recovery equipment in the 1930s. At that time, the headquarters was in Chicago, IL, with the manufacturing plant in Elkhart, IN. In the 1990s, all operations were consolidated in the Elkhart plant.
The firm manufactures steam system equipment of its own design. The primary plant operations are machining parts from castings and bar stock, assembly and testing of equipment. The company utilizes state of the art CNC machining equipment to make the component parts to rigid quality, performance and cost standards.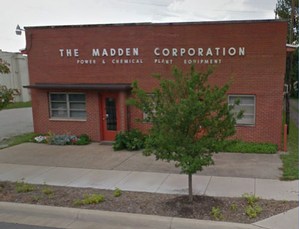 Our Mission is to produce simple, rugged, quality steam system equipment that will provide excellent performance and value for our customers.
Madden Engineered Products, Distributor, and End User Testimonials
As a smaller, family-owned manufacturer, we strongly believe that our best route to success is to focus on two main components: First, we want to build top quality products. Second, we want to continually strive to have the most responsive and flexible customer service.
Our focus is on quality before quantity. This bleeds throughout our company and is extended in person to end users via our close knit distributor & rep family.
If you have a boiler blowdown equipment inquiry that will require some flexibility from the manufacturer, we hope we're consistently the first choice in the industry.