Madden Engineered Products industrial steam system equipment are utilized by a wide variety of commercial and manufacturing industries. Established in the 1930s, our products are made in the USA at our Elkhart, Indiana plant.
Utilizing state of the art CNC machining equipment to make the component parts to rigid quality and to meet performance and cost standards, our mission is to produce simple, rugged, quality steam system equipment that will provide excellent performance and value for our customers.
Supported Industries
Chemical/Petrochemical
Electronics
Oil & Gas/Ethanol/Biodiesel Fuels
Finishing
Food Processing
Packaging/Printing
Pulp/Paper/Forest Products/Converting
Electronics
Pharmaceutical
Plastics/Rubber/Vinyl
Waste Water and Water Treatment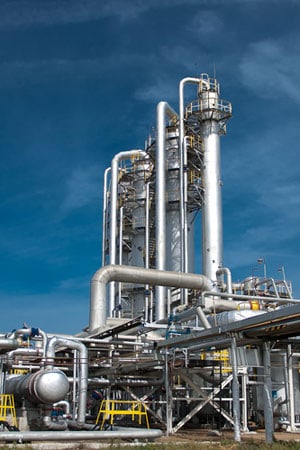 Boiler Blowdown equipment
Madden boiler blowdown equipment can service your boiler blowdown needs.
Boiler Blowdown applications
Hold boiler blowdown
Separate boiler blowdown to steam and wastewater
Cool boiler blowdown
Control continuous blowdown flow rate
Recover otherwise lost heat from the blowdown
Exceeding our customer's expectations
At Madden, we take pride in outstanding customer service and communications. Our goal is to exceed our customer's expectations.
Most products are assembled to order from stock component inventory to meet the customer's specifications and service requirements. Repair parts ship in 1 day with virtually 100 percent fill rate. Equipment orders are shipped as promised, on time every time.
To learn more about the industries that we serve, contact Madden Engineered Products today!